What are the best kitchen furniture brands? The choice of your kitchen furniture is a major determinant of how your kitchen is designed – whether you are just moved into the apartment or redesigning it. You can be sure with the aesthetics of your bedroom and your living room of the importance of choosing the best furniture brand for your kitchen.
To help you make better choices, you need to know the best kitchen furniture brands, which I will show you right away.
Best Kitchen Furniture Brands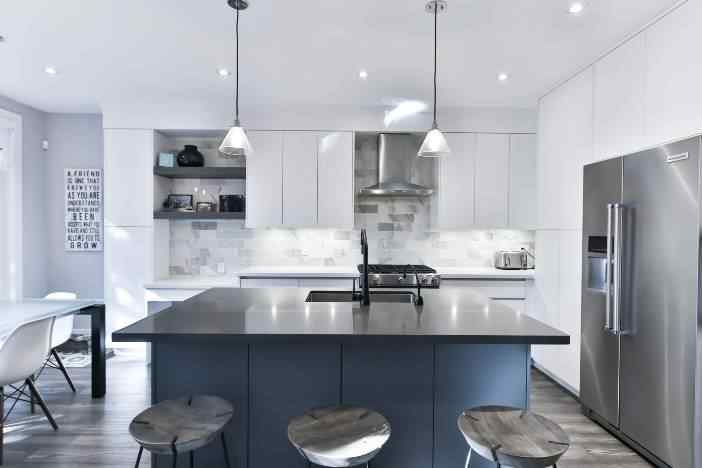 It is one of the most popular kitchen furniture ever used. It is constructed in diverse designs and colors that can suit human taste. From reviews, it is the second-best and recommended to use because they are accessible on Home Depot. All you have to do is book a consultation and rest assured that your kitchen imagination will be brought to life.
Snaidero furniture has an irresistible elegance that brings to your kitchen the Italian beauty you ever dreamed of. It is expensive – be ready to pay handsomely for this furniture style. The furniture is found in places of high esteem such as 7-star hotels, presidential suites, and other commercial properties.
Additionally, it is named after the American Dairo Snaidero. To buy this interior for your kitchen, you must request only through consultation. It cannot be gotten from any of the kitchen stores nearby. Oh, so much quality and class!
This kitchen cabinet brand has been in business since the 20th century, and not for once has it relented in customer satisfaction. Furthermore, it ranks thirds in customer reviews of satisfaction. The production process is eco-friendly and is devoted to giving your kitchen full beauty, attraction, and natural style.
SEE: Top Kitchen Safety Tips for Your Home
The American Woodmark is manufactured and distributed in the United States. It is the second most trusted furniture brand in the States. It can be requested on Home Depot and delivered to you with the feasibility to get it arranged by experts.
What comes to your mind when you first saw this? Fireworks? The creativity embedded in it is one of a kind. When the brand first came into the market, it focused on bathroom fittings and later on shifted to kitchen furniture.
It has four different cabinet collections fitted with attached colors that you can creatively work into your design and taste. Moreover, if you are unsure of the one color to choose from, it comes with eight different wood finishes and 24 hues.  
The Bilotta kitchen furniture among other brands is handcrafted and they are available in different styles you can choose from – contemporary, traditional, and transitional. It earned its trust in customer satisfaction because it has been in the business since mid 20th century.
SEE: The Secrets to Cutting Your Grocery Cleanly in Half
RTA in its name implies Ready To Assemble. One merit it has over others, especially for do-it-yourself kind of people, is that it is already put together. It does not require the manual setting assembling you do for other furniture. Furthermore, it comes ready-to-use in cam-locks and bracket systems. The nearest warehouse store to get this is in Pennsylvania.
8. Astrokraft Cabinetry
It is not too stylish; however, it is designed in the most naturally accepted and well-pleasing craft. It is the most appropriate option for you if you desire to give your kitchen a mid-century outlook. The Aristokraft Cabinetry is popularly known in the US for the delivery of both kitchen designs and bathroom fittings.
SEE: Stand a Chance to Win a $1,000 Gift Card at Big Lots
Looking to give your kitchen that industrial look? Go for the Amuneal kitchen furniture. The furniture is metallic in outlook. The metal could carry the color that befits your wall pallet and requirements.
Together gives additional beauty to your kitchen. Also, the industrial look you crave can only be done if you can get the Amuneal furniture brand.
This brand is also one of the oldest serving furniture brands in the United States. The brand is known to put its customer first always. It can be seen in her reviews from customers and in her latest pre-designed kitchen models that can be tweaked to any taste of the customer.
The purpose of this is to allow her customers to have the freedom to personalize their kitchen designs. For more enhancements, it comes with custom liners that show where everything should be placed and storage options embedded in parts of the furniture.
Stoffer Home can be traced to the English style cabinetry with loads of beauty benefits to apply when designing your kitchen. If you do not want the overload styles, you can go for this option with flush inset doors.
It is also customizable at all inches for any customer who wishes. Moreover, one unique feature of it is that it comes in basic white. If you are not a lover of white, you might not like it. Nonetheless, you could try it out.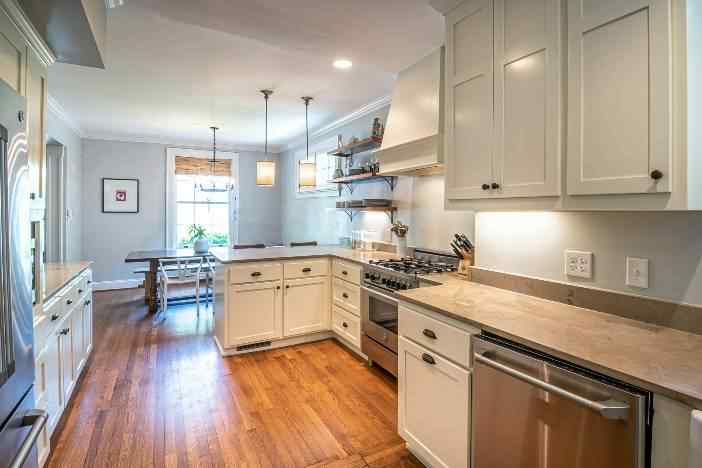 It is one of the most very expensive furniture brands due to its classy feature. A drawback feature of this brand is that its price does not level up with its expiration period. The furniture does last long as expected.
One reason why it is not recommended for buyers. If there are any problems with the furniture, the company has a warranty on all its products which allows you to return when not satisfied.
The IKEA brand has the highest ranking in customer satisfaction. Designed with the best quality and available for customers in stores where you can do a trial preliminary assembly at purchase. It is one of the most desired due to its low cost and accompanying benefits.
SEE: How to Buy the Best and Cheapest Furniture Brands
Frequently Asked Questions
Do all kitchen furniture brands have the same design?
No, they are not. While some brands have common designs, they are not the same. When it comes to materials used in creating the furniture, some are quite different from others.
Moreover, some brands cater to the basic needs of the kitchen. Consequently, you will have furniture lookalikes because they are what customers are looking for.
Can you use different brands for your kitchen furniture?
Yes, you can. You don't need to stick to one brand. However, using one kitchen furniture brand helps create uniformity with your furniture. Furthermore, it is aesthetically pleasing.
Does your furniture have to match your cabinets?
No, it does not. You don't have to get furniture that matches your cabinets or wall colors. Nonetheless, keeping in mind what your kitchen looks like would help you in choosing kitchen furniture.
For instance, a modern kitchen should be supported by a modern furniture set. Meanwhile, a traditional kitchen should have traditional furniture to boost aesthetics.
Conclusion
Planning how to design your kitchen is a full-time job. Rushing each thought process will only make you make wrong decisions that will make your kitchen look unattractive.
Even if you do not want to spend excessively, you could still get the best kitchen furniture from registered brands trusted to provide the best customer satisfaction. So try a good furniture brand listed here.
Thanks for reading.
If you enjoyed this article, you can learn about other guides on Cheffist.