Can you eat plain ramen noodles without the seasoning? Yes, you can eat plain ramen noodles without the seasoning.
Ramen noodles are an excellent choice for a sleepover or get-together dinner for you and your friends. Furthermore, they can be eaten as a snack without any seasoning or cooking.
They are delectable Asian comfort food that has spread across North America in recent years. Ramen noodles will be particularly satisfying for you and will come in handy as a go-to meal and snack if you appreciate using chopsticks and love vegetables.
However, are plain ramen noodles calorie-dense or healthy? Can plain ramen noodles hurt your health?
To learn more, keep reading.
SEE: Here's What You Should Know About Instant Jjajangmyeon Noodle
What are ramen noodles?
Ramen is a popular Japanese noodle soup cuisine made from wheat.
These noodles are frequently served in a chicken broth seasoned with soy sauce and miso. And also with side dishes such as chopped pork, dried seaweed, bamboo shoots, and scallions.
Can you eat plain ramen noodles without the seasoning?
Yes, you can eat plain ramen noodles. It's okay to snack on the dry, instant ramen noodles because they have already been cooked.
SEE: Noodles And Company Gluten Free Menu You Should Try
Can eating plain ramen noodles make you sick?
No, it can not. The noodles in ramen are cooked and dried, therefore, there won't be any health risks if you eat them uncooked.
Although there are no health risks associated with eating plain ramen, it is not advisable to do so frequently because it is not nutritious.
Are plain ramen noodles high in sodium?
Yes, they are. Noodles like ramen have a lot of sodium. Your health can be harmed by consuming too much sodium, which has been associated with a higher risk of heart disease, stomach cancer, and stroke.
SEE: Can You Eat Raw Pasta or Not?
Are plain ramen noodles bad for you?
Yes, they can be bad. Despite having iron, B vitamins, and minerals, instant ramen noodles are insufficient in fiber, protein, and other essential minerals and vitamins.
Furthermore, the MSG, TBHQ, and higher salt rates in each of these meals might very well negatively affect your health by increasing your risk of coronary heart disease, stomach cancer, and metabolic disorders, among other health issues.
How many calories are in plain instant ramen noodles?
Ramen noodles have only 188 calories per serving (43 grams), but most people eat the entire package, which contains two portions and 371 calories.
SEE: Get a BOGO Offer or Free Meal at M&M Food Market
How do you add flavor to plain ramen noodles?
The most effective way to enjoy your ramen noodles and guarantee that they are packed with nutrients that will outweigh the many MSG and sodium is to eat them with other foods and vegetables.
Here are some suggestions for enhancing the flavor of your noodles.
1. Make use of broth
Giving your plain noodles flavor is easy with a jar of Better Than Bouillon in vegetable flavor or any other good bouillon.
You can use your preferred type of broth instead of the noodle seasoning packet. Dashi, homemade bone broth, or even just miso and water are other options you can try.
This gives you a lot of flavor options in addition to more control over your salt intake and other ingredients.
SEE: Is Better Than Bouillon Gluten-Free and a Good Choice for You
2. Add sauce
A fantastic way to use up a few sauces is with ramen noodles.
Mix in sambal, chili garlic sauce, sriracha, oyster sauce, hoisin sauce, fish sauce, gochujang, soy sauce, or any other sauce you like to give your noodles flavor. Or integrate them as flavoring into the finished bowl.
However, keep in mind that these sauces often contain salt, so you should be mindful of how much you use.
3. Add vegetables
Vegetables are often an excellent choice to use in flavoring your plain ramen noodles.
You should check your refrigerator for any spare veggies, such as carrots, bell peppers, mushrooms, cabbage, or more. You can add frozen vegetables like corn, peas, or broccoli florets.
SEE: Get A Chance To Win a $500 Gift Card At Giant Foods
4. Add protein
You can eat ramen with a soft-boiled egg or a hard-boiled egg to ensure a well-balanced diet.
You can also choose many other choices, including tofu cubes, tempeh slices, rotisserie chicken, browned ground pork, shelled edamame, pulled pork, shrimp, and many others.
Additionally, if your noodles are simmering, you can crack a raw egg into them and cook it for about 6 minutes.
However, make sure the water is not boiling quickly or the egg will crack and cloud the broth instead.
5. Add toppings
You can top your ramen with a variety of tasty garnishes to give your plate taste, color, and texture.
Sriracha, kimchi, sesame seeds, crumbled bacon, nori (dried seaweed), fresh herbs (cilantro, Thai basil, chives), toasted sesame oil, crushed chiles, furikake, or a wedge of lime are all options.
SEE: Stand A Chance to Win a $500 Food Lion Gift Card
Best plain ramen noodles you should try
If you are looking to stock your house with plain noodles and you are not too familiar with which to use, you should check any online stores or visit the local grocery store in your area to check for these great brands.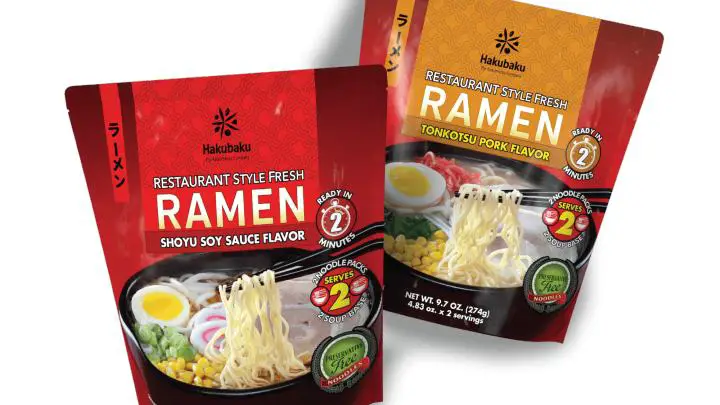 This is an authentic Japanese noodle certified by the USDA as organic, and kosher with no salt. It comes in a convenient 3 flavor sampler – 1 package of each.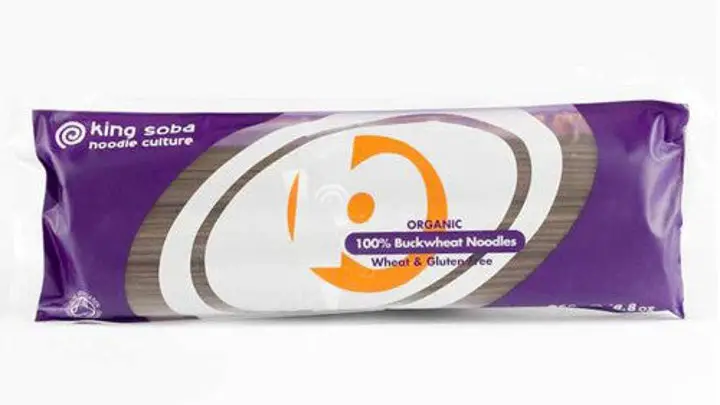 King Soba is simple and quick to prepare noodles.
One packet makes a large, hearty bowl of noodles, which is USDA-certified organic, gluten-free, wheat free, kosher, and very healthy.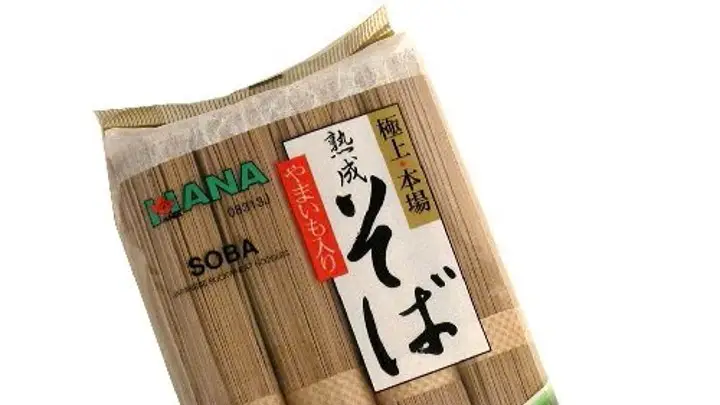 These buckwheat noodles are plain ramen noodles that are wheat and buckwheat mixed with yam flour, salt, and water. They are healthy and not too high in salt or any other additives.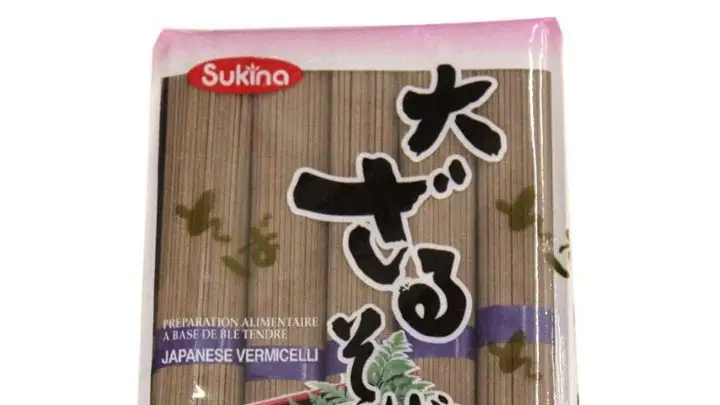 Sukina is the perfect choice for plain ramen noodles that are authentic and delicious with a fantastic flavor and no additives.
SEE: Get a Chance to Win a $250 Gift Card Sprouts Farmers Market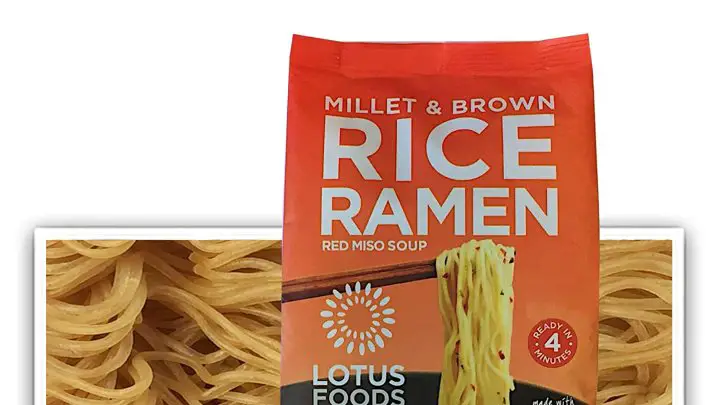 Lotus food millet and brown rice ramen are made with organic brown rice flour and millet flour.
It comes with a great soup pack that includes red miso powder (soybeans, rice, salt), tamari powder (soybeans, rice, salt), salt, onion powder, dried wakame seaweed, garlic powder, ginger powder, dried parsley, dried chili pepper, chili powder.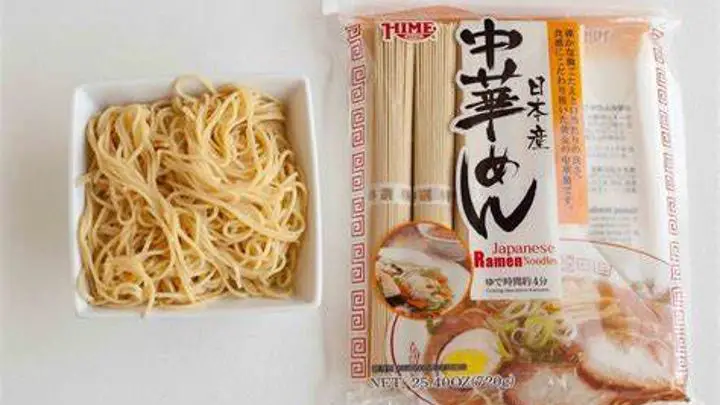 This is a Japanese-manufactured ramen noodle that is rich and organic. You can also cook these noodles within 4 minutes or less.
Maruchan ramen is great for those who love spicy noodles. It comes with added chili to give you that heat when enjoying your plain ramen noodles.
SEE: Enjoy 15% Off Your Next Purchase at Boston Market
FAQs
What kind of noodle is a ramen noodle?
Ramen noodles are made from wheat. The ingredients for ramen noodles include wheat flour, salt, water, and kansui, a type of alkaline water.
What is so special about ramen noodles?
The use of kansui, alkaline mineral water with a blend of sodium carbonate, potassium carbonate, and occasionally phosphoric acid, gives ramen noodles their distinctive flavor.
Why do people love ramen so much?
It has become a favorite among many due to its simple preparation and mouthwatering flavor and soup taste.
Can you lose weight eating ramen?
No, you cannot lose weight by eating ramen. This is because, given their small package size, they are high in calories and low in protein and fiber two factors that are crucial for weight loss.
Conclusion
If you want something quick and easy to eat, you can go to a convenience store near you and buy plain ramen noodles as a treat.
Even without cooking or seasoning, these noodles can be great snacks. This is because it has been precooked with some seasoning, as a result, you don't have to worry about eating plain noodles as they will taste just as good as when cooked.
However, to reduce the additives that come with noodles when you eat them, it is best to add some flavor whenever possible.
Finally, you should note that ramen noodles are not the healthiest choice for you. As a result, you should eat them in smaller portions to avoid medical complications or weight gain.
Thanks for reading.
Read more on Cheffist.