How to make navy blue food coloring is not such a difficult task. It is simple to achieve when you have the requisite colors needed to make the desired navy-blue hue.
Furthermore, this is a great use of color, making this combination popular among bakers and cake lovers.
This article holds all the information you need to make your navy-blue food coloring, as well as other useful data.
What is food coloring?
Whatever ingredient that is added to food or drink to alter its color is referred to as food coloring. It is occasionally employed in cooking.
While some food colorings are made synthetically, others are obtained from plant sources. They can be used to enhance or cover natural food colors, give foods a distinct identity, or even decorate cakes and desserts.
When foods are exposed to UV light, air, extreme temperatures, and moisture, they compensate for the loss of natural colors.
SEE: How To Make Blue Food Coloring Darker
To make a navy-blue food coloring, you should:
Get a royal blue and a purple paste or gel food coloring.
Stir the royal blue paste or gel food coloring with the purple coating or gel food coloring using a toothpick or wand.
Using a toothpick or wand, thoroughly blend the colors.
The food coloring should be diluted with black gel until the desired level of shadow depth is reached.
You'll need royal blue, violets, and black to make a navy royal blue icing. To do this, begin with ½ cup of royal icing but also add:
Royal blue in three drops.
Violets in three drops.
1 very tiny black drop.
You can easily make your navy blue buttercream frosting by following this step-by-step guide. However, keep in mind that you should use the proper amount of coloring to avoid getting a color other than what you intended.
This measurement is a useful guide you can use
Light navy blue: 1 cup of white buttercream plus 13 drops of blue, 4 drops of red, and 2 drops of pink.
Medium navy blue: 1 cup white buttercream plus 26 drops of blue, 8 drops of red, and 4 drops of pink.
Dark navy blue: 1 cup white buttercream plus 52 drops of blue, 16 drops of red, and 8 drops of pink.
Ingredients
1 cup buttercream frosting
Royal blue icing color
Black icing color
Violet icing color
Instructions
1 cup of white buttercream, a minuscule part of royal blue, and a medium amount of the icing colors black and violet should all be combined in a bowl. Mix well.
What colors make royal blue fondant?
Merge the blue, purple, and black to create a royal blue. To get the ideal measurement, however, confirm the drops using the recipe you'll use.
You might not be able to get pure navy-blue food coloring, but if you buy a collection of different colors that include primary and secondary shades, you can produce any tint you want.
In the dropdown is a list of some good food tints you can buy.
1. Chefmaster Liqua-gel food coloring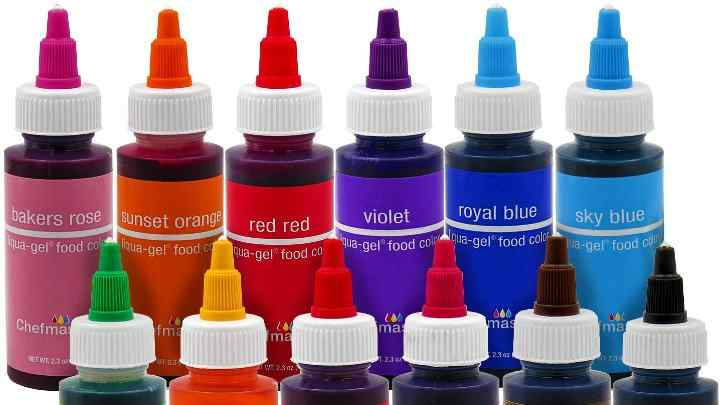 Food coloring made by Good Cooking is of exceptional quality, is gluten-free, and has received Kosher certification.
Twelve pigments are included in this kit, ranging from some common staples to some unusual hues.
2. Wilton gel food colors set (primary colors)
Try these four Wilton pigments if you want to add a little color to your pastries but would rather avoid using the big sets of colors.
These Wilton pigments are made from top-notch components and won't separate during any food preparation application. Additionally, they come in simple-to-use squeeze bottles.
SEE: Here Is All You Need To Know About Red Whipped Cream
3. AmeriColor food coloring student kit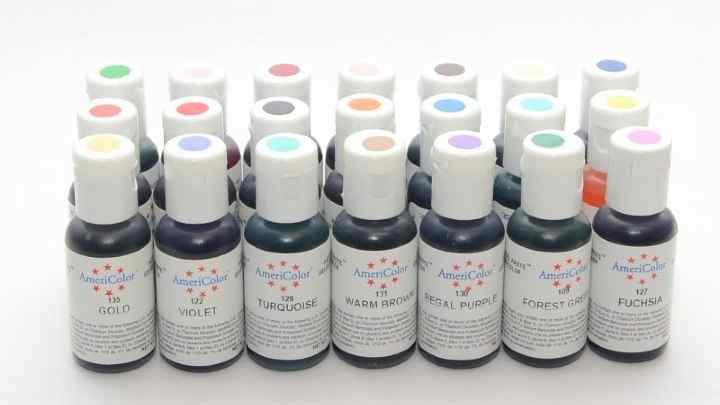 This brand is known for producing improved food coloring gels that are reliable and proper for use in all types of cooking.
They don't fade like other less expensive products; only a few drops are needed to achieve the desired pigmentation.
One of the most popular kits from the company, it comes with 12 dyes. You receive most of your standard, essential colors along with several additional, typically more difficult-to-find hues.
Although the bottles are smaller than those of other brands, you can be sure that they will last a long time because of the excellent quality of the dyes.
4. U.S. Cake Supply food coloring set
Products from U.S. Cake Supply are both vegan and kosher certified. It has a primary set with a few more uncommon colors added along with most of your basic staple colors.
But if you want to add unforeseen shades of the traditional staple colors to your pastries, their secondary set is unquestionably the best choice available.
Also, every color is made with premium ingredients and is safe to use in any cooking situation.
5. Wilton icing colors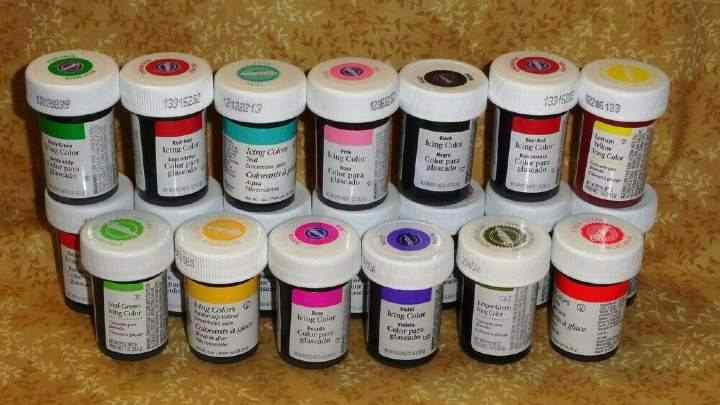 For those who require food coloring, but do not require large amounts, Wilton Icing Colors are best.
Users can have a wide variety of 12 gel-based pigments with just 0.5 ounces per bottle, saving money and storage space.
When combined with a variety of toppings, the colors won't separate because they are made from premium ingredients.
If you still need more assurance, Wilton Icing Colors' products are Kosher-certified.
FAQs
What two colors make up royal blue?
To create royal blue, one must primarily combine the colors blue and purple. You only need to darken blue to get royal blue; it already exists.
How do you make dark navy blue?
Black or orange can be gradually added to pure blue to create dark navy blue. Take a sample of the desired navy-blue hue, then test the freshly combined color by scraping it off some paper to see if it resembles a dark blue hue.
SEE: Get A Chance To Win a $500 Gift Card At Giant Foods
Is gel food coloring bad for you?
The risks associated with artificial or gel food colorings are not backed up by hard evidence.
It doesn't tamper with your system in a way that could be dangerous because it has little nutritional value. However, just like with any other food product, you shouldn't eat too much food coloring.
How can you make a navy-blue glaze with Wilton paint?
Stir 26 drops of blue, 8 drops of red, and 4 drops of pink to make navy blue.
Conclusion
Dark colors are more difficult to achieve in food coloring than light colors. For example, to achieve depth when mixing navy blue, using gel or paste food coloring is needed.
Furthermore, you must always get the color measurement right to ensure you get the exact color you want.
Besides that, you can find the best shading at your local supermarket by looking for the brands mentioned in this article.
Thanks for reading.
If you enjoyed reading this article, view Cheffist for more.