Making homemade pie crusts takes a little more expertise and patience than many of us have around the holiday breaks, especially when the family is in town. This is when inquiries such as "can you bake premade Graham Cracker Crust?" come into play.
Yes, you may use a prepared Graham Cracker Crust to make multiple lovely, tasty pies throughout the holidays.
As a result, you need to read this article to learn more about how to correctly use a premade crust and how to remove pie from the crust without it splitting.
SEE: How To Blind Bake Puff Pastry
What Is a Premade Graham Cracker Crust?
It is a pie crust made with butter, sugar, and finely crushed graham crackers. After chilling, the mixture can either be filled with more ingredients or squeezed into a pie plate and cooked.
Additionally, if you know the DIY approach, you may make a premade graham crust using original cracker components, including flour, graham flour, molasses, palm oil, and baking soda.
Can You Bake Premade Graham Cracker Crust?
You can, indeed. Put a readymade graham cracker crust in the oven to do this after filling the crust. Then bake it following the directions in your recipe.
SEE: Can You Freeze Baked Potatoes?
Can You Bake a Cheesecake in a Premade Graham Cracker Crust?
Absolutely! Before adding the cheesecake filling, the crust must always be prebaked. Place the crust in the oven for around 10 minutes, even if the recipe does not include doing so. This will support its crispiness and keep it prepared for a delectable filling.
Can You Bake a Pumpkin Pie in a Premade Graham Cracker Crust?
You can, indeed. The rich, creamy, delicate, and silky quality of a pumpkin pie may be preserved by baking it in a premade graham cracker crust.
This delicious pie is ideal for Thanksgiving, Friendsgiving, or even just when you're wanting a pumpkin treat.
Can You Bake a Store-Bought Graham Cracker Crust?
Yes, you can. To do this, you should follow the package instruction, which may lead you to prick the bottom of the crust all over with the tines of a fork and bake at 375°F to 450°F for 10 to 12 minutes.
SEE: Can You Freeze Baked Beans to Extend Their Life Span?
6 Kinds of Pies You Make With a Graham Cracker Crust
1. Root beer float pie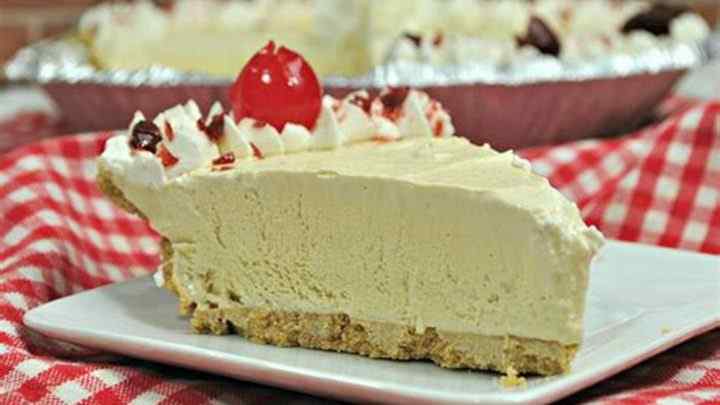 Although this pie doesn't require baking, it nevertheless tastes like root beer and has a simple appearance. It's quick and easy to make and is also smooth, creamy, and just lovely to bite into; however, you'll need to refrigerate it for at least 8 hours before serving.
2. Apple pie a la mode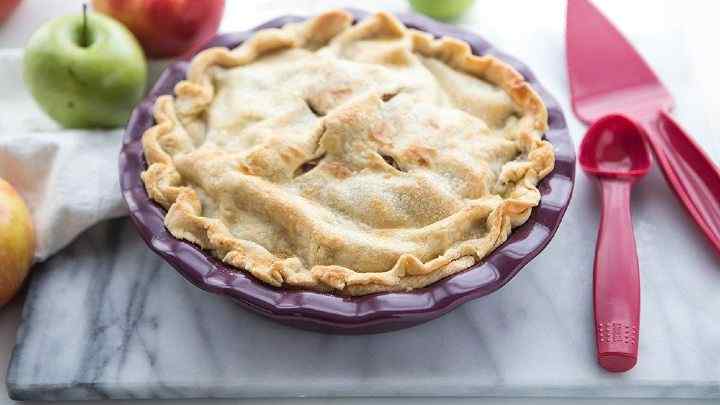 Only three ingredients are important in this delectable treat- apples, cinnamon, and vanilla ice cream. That need to tell you whatever you ought to know about the amazingness of this delectable, soothing apple pie.
3. Banana split pie
Here is a less messy way to enjoy a cool banana split on a hot summer day with this 10-ingredient, 20-minute banana split pie.
Everything you love about a banana split is still there, including bananas, vanilla ice cream, the preferred nuts, chocolate, etc., but now it's all wrapped up in a delicious graham cracker crust.
4. Watermelon pie
The taste, texture, and freshness of watermelon pie make it the perfect summertime treat. With only five ingredients and no cooking involved, it is simple to create.
All you'll need to get this in the fridge chilling in about 10 minutes is a package of watermelon Jell-O, boiling water, cool whip, chopped watermelon, and a graham cracker crust.
5. Frozen mocha pie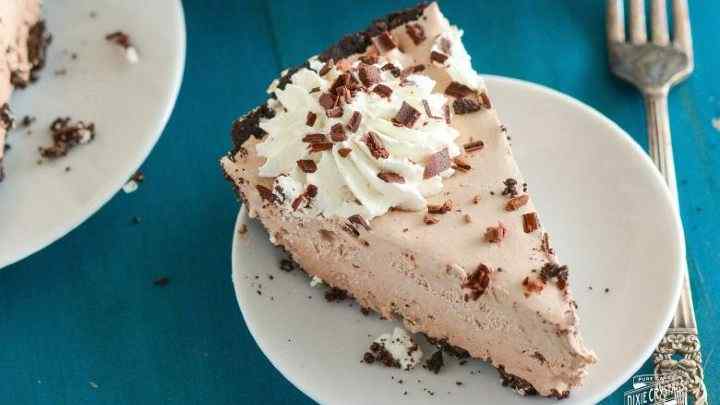 You get two servings of chocolate and coffee in the frozen mocha pie: one in the crust and one in the filling.
6. Orange creamsicle pie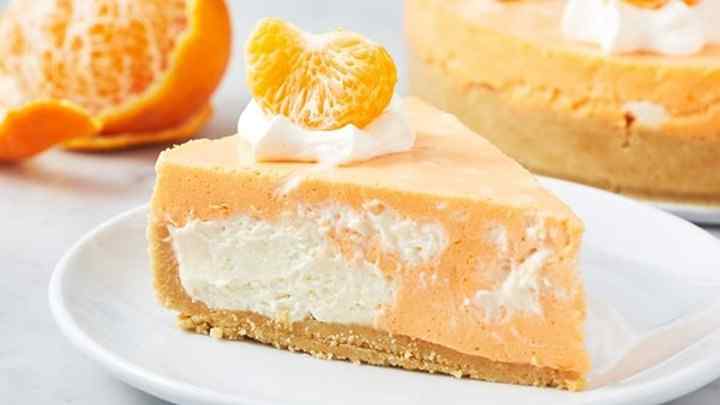 If you like orange popsicles as a youngster, you will adore this pie. For grownups who want to let go of a little bit of their youth, it is the ideal summer pleasure.
SEE: Can You Freeze Papa Murphy's Pizzas and Bake Them After?
How to Remove Graham Cracker Crust Pie From Its Pan
Use a carving knife
A dull knife won't be able to cut through good pie dough, which is crisp and flaky. Therefore, you should choose serrated knives, not the large, monstrous ones.
The serrated edge ensures that the bottom crust is completey cut, before you remove the slice and enables me to see beyond the top crust without creating a lot of a crumbly mess.
Take out a sample slice
This is a trick used in the world of food styling. You should not cut the pie in half at once. Instead, remove a very little, thin "sample slice" from the pan.
Starting with a few of the edges that have previously been cut, cut as normal. As a result, there are many more successful attractive slices.
Make a few passes with your knife
It is good that you ensure that when it's time to pull a slice out, you run a knife over the split lines a few times (particularly the base) to be sure it comes off the pan easily.
Ensure the bottom crust is baked completely
A pie's underbaked bottom crust often cannot withstand the load of the filling, leading to disastrous collapsing slice situations. You can choose to partially cook your pie or use any other helpful advice to avoid the unpleasant soggy bottom to fix this.
Use a glass pie dish instead; it is transparent and allows you to inspect the color of the bottom of the pie before taking it out of the oven. Alternately, bake your pie on a pizza stone or baking steel, which directs more heat to the pie plate's base and promotes greater base browning.
Check the status of your pan before baking
Short pans might be challenging to cut attractive slices from, while large pans can be challenging to support a looser filling once it has been cut.
Additionally, pies baked in a pan with a moderately steep side may be more difficult to eliminate from pie plates as a cohesive slice than pies made in a pan with straighter sides.
Allow the pie to cool
All pies slice cleanly when totally cold or properly chilled. For the finest appearance, baked pies must cool to room temperature before being cut.
Place the slice on a baking sheet coated with parchment paper, cover it with foil, and reheat it in a 300°F oven for 8 to 10 minutes.
For best results, properly cool pies, such as cream pies, ice cream pies, or fridge pies, before trying to slice them.
SEE: Get a Chance to Win a $500 Gift Card at Giant Foods
Premade Graham Cracker Crust Recipe
Here is a recipe for a homemade graham cracker crust.
Ingredients
1 1/2 cups finely ground graham cracker crumbs
6 tablespoons of melted butter
1/3 cup of white sugar
1/2 teaspoon of ground cinnamon (optional)
Directions
Mix crumbs from graham crackers with cinnamon, sugar, softened butter, or margarine.
In an 8 to 9-inch pie pan, press the mixture down.
7 minutes of baking at 375°F (190 °C.) and then cool.
Refrigerate for about an hour if a recipe asks for an untoasted pie crust.
FAQs
Can you heat a graham cracker crust?
You can, indeed. The crust can be baked for 6 to 9 minutes at 375°F in the oven.
Before putting the filling on the pie, make sure the graham cracker pie crust is cold to prevent it from melting and separating the filling.
SEE: How to Stand a Chance to Win a $100 Safeway Store Gift Card
How long do you cook a pumpkin pie with graham cracker crust?
Once the pumpkin is stirred, you may cook it for 40 minutes while filling a crust with evaporated milk, eggs, and pumpkin pie spice.
Why does my graham cracker crust fall apart?
If there isn't any butter to bind the grains together, your crust will crumble. The sugar crystals help the butter hold the crumbs together while the crust hardens, whether in the oven for a cooked dessert or in the fridge for a no-bake dessert.
How do you make a store-bought graham cracker crust taste better?
Depending on the type of pie you're cooking, you may add a little spice to enhance the flavor even further.
If richness is what you're going for, brushing some softened butter on the flattened crusts might help. The cookies, sugar, and cinnamon, if used, should all be combined in a food processor bowl.
How do you make a graham cracker crust less crumbly?
You can melt an added tbsp of butter and toss it in if the crust seems a touch too dry or crumbly.
After combining the ingredients for the graham cracker crust, spoon the mixture into a pie plate and press it firmly into the bottom and the edges.
Conclusion
A unique Christmas time saver is premade graham cracker crust. They assist you in making the delectable pie you've been planning all year throughout the holiday season.
Furthermore, they may be baked before usage and sliced elegantly without breaking when presented. Additionally, they are widely available in supermarkets because each brand has its variations.
Thanks for reading.
If you enjoyed reading this article, view Cheffist for more.