Italian heavy cream is from the region of Piemonte in Italy. It is also called the panna cotta, which translates to "cooked cream." It is a versatile dairy product used to make the best meals.
This article gives information concerning all the meals and recipes you can use the Italian heavy cream to make.
What is Italian heavy cream?
Italian heavy cream is a type of cream that people frequently use in cooking. It is also called Panna da Cucina. 
It is thicker and lower in fat than heavy whipping cream. You can use the Italian heavy cream to make savory meals and be sure that it is not overly sweet. It is double cream with a milk base; producers use only cream and carrageenan to maintain its rich, creamy zest.
Cooked cream is thickened with gelatin and then formed into a silky melt-in-your-mouth texture. It is creamy, milky, and a double-based cream that retains a rich flavor. It contains fat less than whipping cream and is thicker than regular heavy cream.
The producers make the panna cotta from the high-fat part of fresh milk. It is served best with berry, chocolate, or caramel sauce.
SEE: How to Stand a Chance to Win a $100 Gift Card 
What does Italian heavy cream do?
The Italian heavy cream is an excellent fit for kitchens. You can add it to sauces or fresh fruits and use it to make authentic carbonara. It is also great as toppings for desserts and pastries.
What does Italian heavy cream taste like?
It has a fatty cream texture, which makes it taste milky but not overly sweet.
SEE: What Does Heavy Cream Taste Like?
Is Italian heavy cream different from heavy whipping cream?
Yes, it is. The difference between the two dairy products is the texture. The Italian heavy cream is thicker than heavy whipping cream and contains less fat. It is not sweet, making it easy to incorporate into savory dishes.
Can you substitute Italian heavy cream for heavy whipping cream?
Yes, you can. You can substitute Italian heavy cream for heavy whipping cream in sweet or savory dishes. It is very thick and contains less fat which is an excellent plus for people who are mindful of the fat content they consume.
How to make Italian heavy cream
Add the cream and sugar to a medium pot and boil. Take it off the stove.
Combine the milk and gelatin in a small pot. Allow it to sit for a while.
Open the gelatin that has dissolved and remove it from heat.
Boil the gelatin and cream to make the panna cotta.
Combine the cream mixture with the gelatin mixture and vanilla.
Pour into the proper glasses or cus.
Refrigerate for at least 5 to 6 hours, or until the Panna Cotta is firm, after allowing it to come to room temperature.
Serve with toppings and enjoy.
What meals can you use Italian heavy cream for?
Panna Italian Heavy Cream is an excellent fit for Italian kitchens. It can be added to sauces and fresh fruits and used for making authentic carbonara. You can use it with pasta, tortellini, casseroles, soups, or various meat and seafood dishes.
Specifically, some famous meals you can use it for are:
1. Potato gnocchi with gorgonzola cream sauce
This sauce is an easy-to-make Italian pasta dish recipe. It is simple and soft and makes delicate gnocchi a great dinner idea.
2. Blood orange panna cotta
The Panna cotta is a classic Italian dish. It translates directly to "cooked cream." This dish is easy to make with only a few ingredients, including Italian cream, gelatin, and sugar. You can also flavor it with vanilla and serve it with fresh fruits.
3. Chocolate panna cotta with espresso cream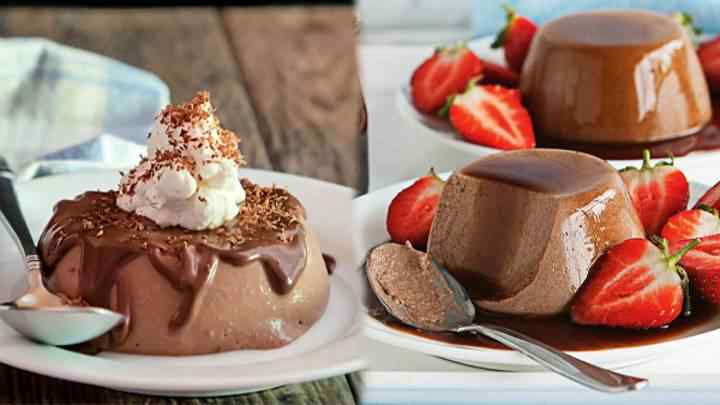 This dessert is impressive and easy to make. It is Italian heavy cream embellished with dark chocolate. You can serve it straight from the refrigerator as a molded dessert.
4. Grilled peaches with mascarpone cream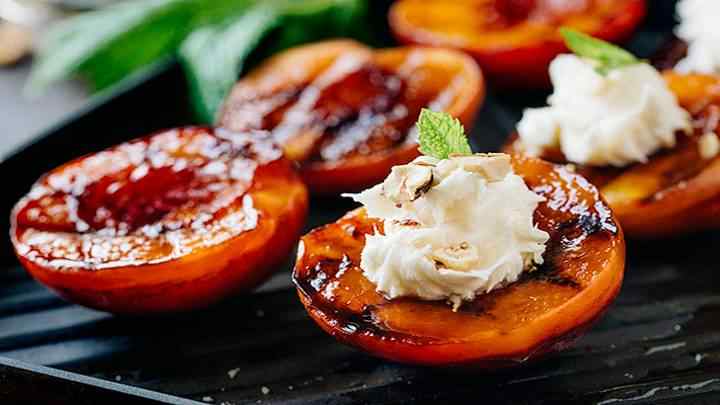 Grilling fruit brings out its flavor as the heat caramelizes the fruit to create a healthier dessert option. Grill your peaches and fill the center with Italian heavy cream. You can also brush the fruit with a bit of honey and top with chopped nuts.
5. Banana caramel cream dessert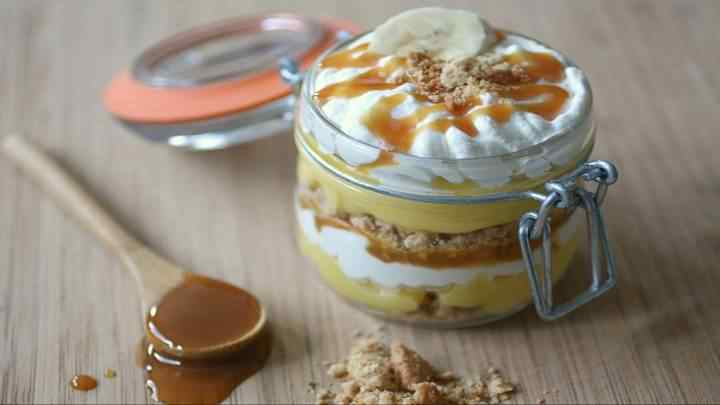 Sweet, creamy, and delicious banana caramel cream dessert will be your new favorite treat. This recipe starts with delicious homemade pastry cream, fresh bananas, Italian heavy cream, caramel sauce, and a graham cracker crust.
Each element is pretty tasty; they create a genuinely fantastic dessert when layered together!
6. Tahini mousse pie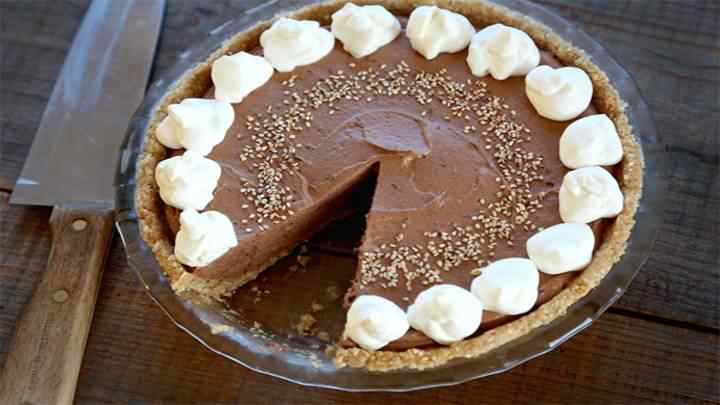 You can make this by mixing piles of fluffy Italian cream with tahini (sesame paste).
The creamy sweetness, flecked with vanilla beans, is poured over chunks of halva into a chocolate cookie crumb crust. (The crust also has a bit of Turkish coffee in the mixture, which adds a just-right counterpoint to the pie's sweetness.)
Finish this off by drizzling the pie with silan, a date syrup.
7. Naughty rhubarb scones
Scones might not scream "heavy cream," but it gives these flaky baked wonders an unmatched richness and depth. With vanilla sugar and rhubarb, you don't need to top them with butter or jam. These are everyone's selections any day, any time.
8. Millionaire's shortbread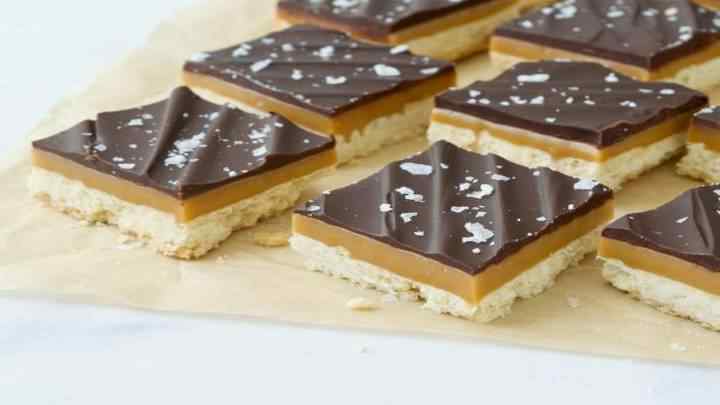 Millionaire's shortbread got its name because it's rich thanks to the fusion of homemade caramel, crisp buttery shortbread, and chocolate.
Panna da cucina is a crucial ingredient in caramel. It gives it the soft loveliness that takes the whole confection from very good to over-the-top amazing.
9. Roasted garlic alfredo sauce
This roasted garlic alfredo sauce is rich, creamy, and loaded with flavor. You can make it with roasted garlic, Italian heavy cream, butter, Parmesan cheese, and spices. This creamy sauce is fantastic on pasta, as a dip for bread, and more.
10. Easy Italian cream sauce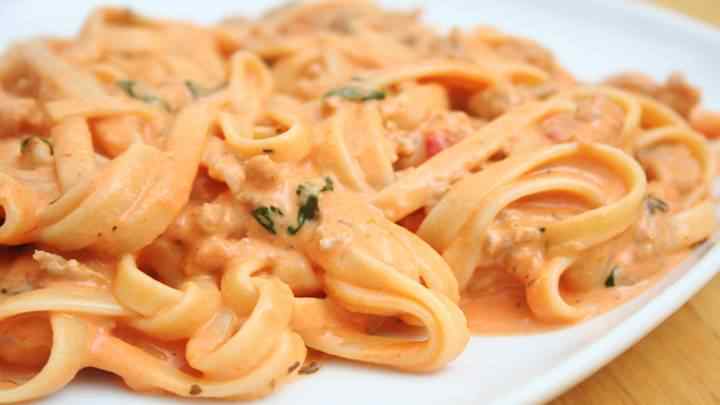 A special cream sauce can turn an ordinary dish into something special. This cream sauce recipe is similar to a typical white sauce or béchamel but is richer in flavor.
It is also versatile—add a bit of elegance with a few tablespoons of chardonnay or other dry white wine, or sprinkle in some Parmesan cheese to give the sauce a little zing. 
11. Shrimp in cream sauce
Italian heavy cream and parmesan add tons of zest and wonderful creaminess to this flavorful shrimp dish in cream sauce. You can get this ready in about 20 minutes. This straightforward recipe is perfect for a weeknight dinner.
SEE: How Long Is Cooked Shrimp Good for at Room Temperature?
12. Italian hot chocolate with heavy cream
You will wholly love this recipe. Rich and thick hot chocolate is the creamiest, most decadent hot chocolate imaginable.
To get the smoothest, most fatty, creamiest drinking chocolate, you should use real chocolates and heavy cream. Indeed, each sip will taste like drinking a bar of chocolate and a lot like heaven.
You take the chocolate and cream, heat it with some milk, a little sugar, cocoa powder, and a pinch of espresso powder, and in less than five minutes, you'll hold a steaming cup of the creamiest, most decadent hot chocolate of your life.
13. Italian soda recipe with heavy cream
The soda recipe is one of the most accessible drinks to make. It's also the most convenient drink to have. It would help if you used a club soda for this recipe.
For the flavor, you can use the raspberry and vanilla flavored curios with Italian heavy cream. Add ice to enjoy.
14. Italian sausage soup with heavy cream
Your whole family will love this pasta dish. This soup recipe includes Italian sausage, spinach, onions, garlic, pasta, and heavy cream. It is perfectly creamy, hearty, simple, and delightful.
You can use any pasta shape per your preference. But specifically, you have to use the Panna da Cucina to get the best results. Add vegetables if you prefer. The creamy Italian sausage soup recipe will be one of your favorite soup recipes. It has incredible flavors.
FAQs
What does heavy cream do in sauce?
Heavy cream thickens and enriches the sauce. It gives it a creamy taste. Also, it is the best cream because it doesn't curdle easily and requires less cooking time.
How do you thicken Italian cream sauce?
You can thicken it by reducing it on a stove. Put your cream in a pan and leave to reduce at low heat. Remove when you get your preferred consistency.
What is crème fraîche in Italy?
Crème fraîche is the Italian version of mascarpone. Manufacturers ensure to sour it with a lactic culture. Regardless it comes out milder and sweeter.
Why is your cream sauce curdling?
Curdling occurs when protein congeals. The protein separates from water and tightens into curds. Curdling is also proof that your cream may not have enough fat.
Conclusion
Italian heavy cream is excellent for your kitchen. You can try out various recipes like the ones written in this article. The fantastic thing about it is you can make it in the comfort of your home.
Thank you for reading.
Visit Cheffist for more related articles.