If you are new to sourdough bread, then you might not be familiar with the various foods that you can eat with it. Sourdough bread is a delicious treat and an excellent source of fiber that works hand in hand with our bodies to keep us healthy.
While sourdough itself tastes amazing, there are sometimes when you don't want to eat it by itself. Keep reading to discover some of the best foods that go nicely with this unique bread.
What is sourdough bread?
Sourdough bread is a type of leavened bread that contains a naturally occurring sour-tasting starter (sourdough starter), which gives it its distinctive flavor profile.
The sourdough starter is made by fermenting flour and water with wild yeast and bacteria for a long time. The longer the fermentation period, the sourer the loaf is.
The result is dense bread with a complex flavor that can be enjoyed by anyone who wants fresh baked bread or pastries.
What to eat with sourdough bread
1. Cheese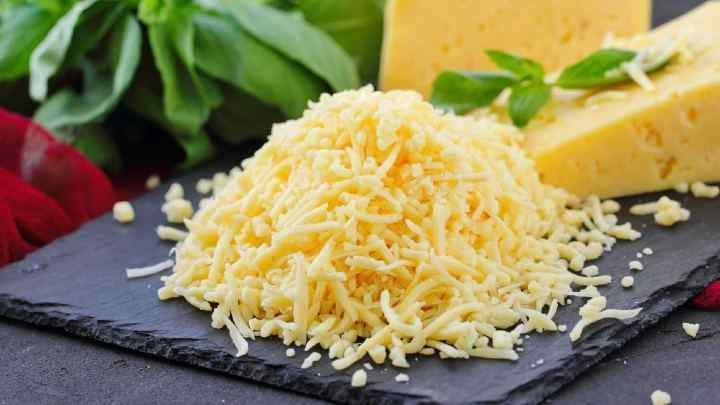 Cheese is a popular addition to sourdough bread because it adds a unique flavor that compliments the bread's flavor well. Any type of cheese will work — mozzarella, cheddar, or even Parmesan — but I like adding a little extra flavor with Parmesan.
2. Jam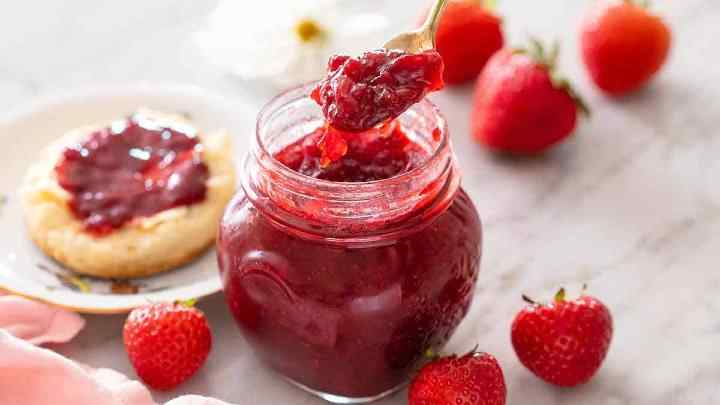 Sourdough bread is the perfect food to eat with jam. The reason why this combination is amazing is that the jam makes the bread softer, which makes it taste better. The jam will also add a lot of flavor to your bread without adding many calories.
3. Honey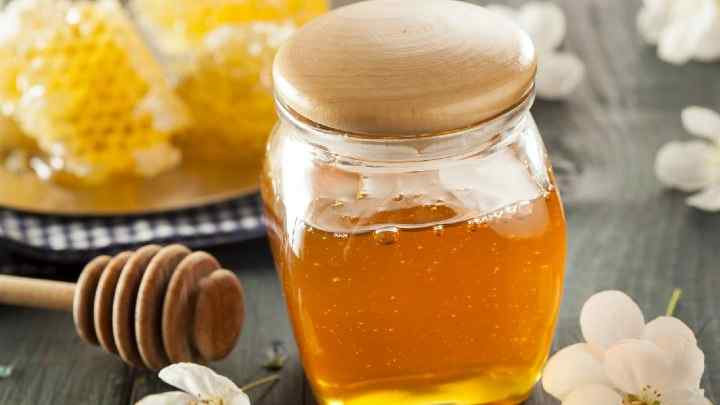 Honey is healthier than jam, so if you want something sweet but healthy, then honey would be better for you. It's a great source of antioxidants and can help with several health issues, including digestive problems, sore throat, and cough.
4. Butter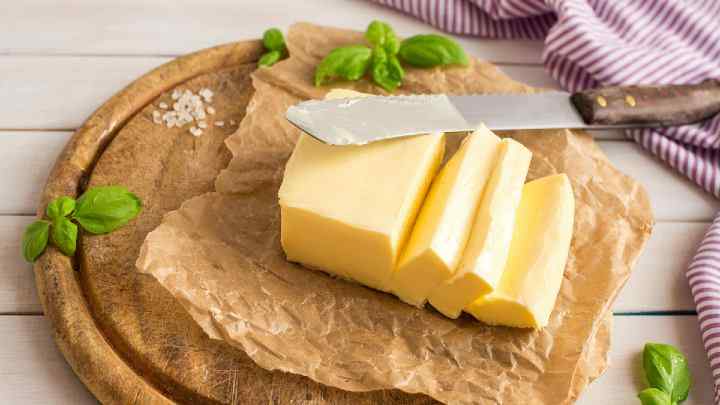 You can also spread some butter on your sourdough bread and eat it as a snack or dessert. Butter adds another layer of flavor to foods, so adding some butter to your bread is a great way to get more out of it.
SEE: Do You Refrigerate Butter?
5. Soups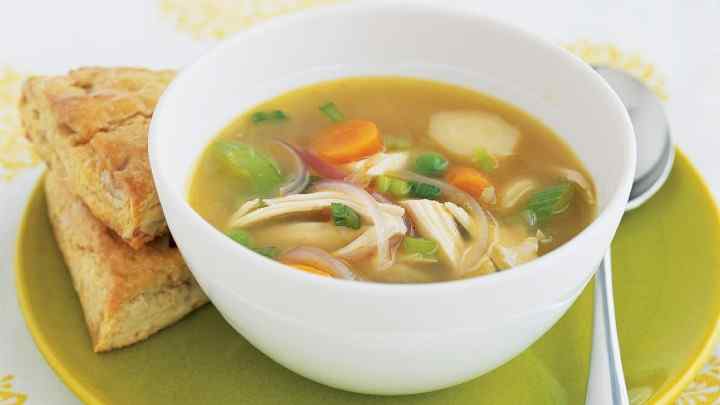 Sourdough bread is perfect for soaking up liquid, which is why it works well with soups. The addition of this bread to your soup will help thicken it and make it easier to eat.
You can get creative when pairing sourdough bread with soups. For example, you can make chicken soup and use the bread to soak up all the juices. You can also make French onion soup and add some slices of bread to each bowl before serving.
6. Steak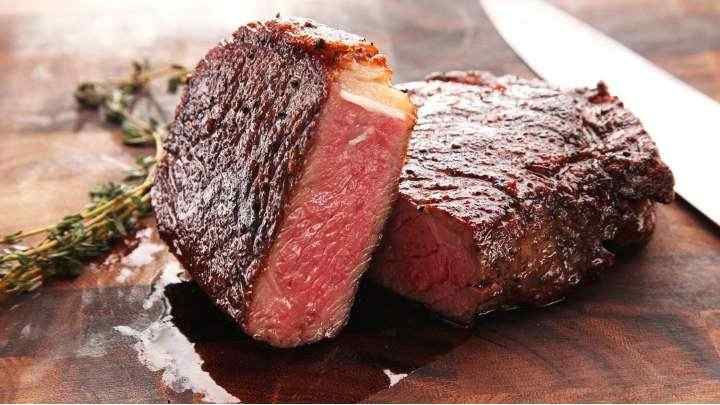 Sourdough bread with steak is the perfect meal. It's hearty, savory, and a great way to enjoy the flavors of both. It's also a great way to use up leftover steak from last night's dinner (if you have any).
7. Avocado
If you're a fan of avocados, then you might want to try eating sourdough with avocado.
Avocados are full of monounsaturated fat (the kind that makes your skin glow and keeps your heart healthy). They also contain minerals such as potassium and zinc that help keep your bones, heart, and muscles working properly.
SEE: How To Get A Free Biscuit At Biscuitville
8. Stews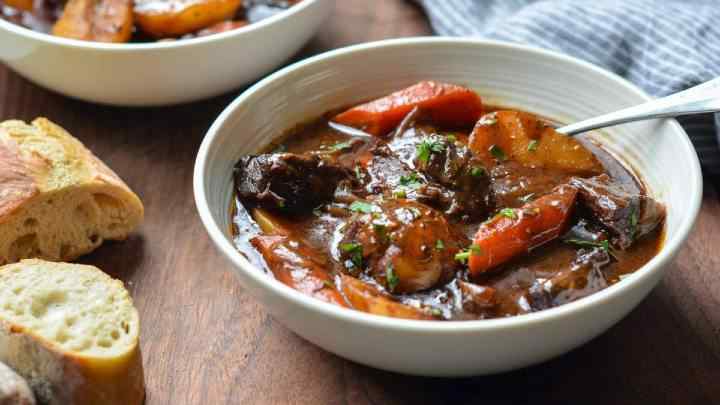 Sourdough is a great addition to any stew. It adds bulk, helps to thicken the stew, and provides a tasty base for other flavors. You can add a slice of bread on top of your stew or use the bread to scoop up some of the stew.
9. Bacon & eggs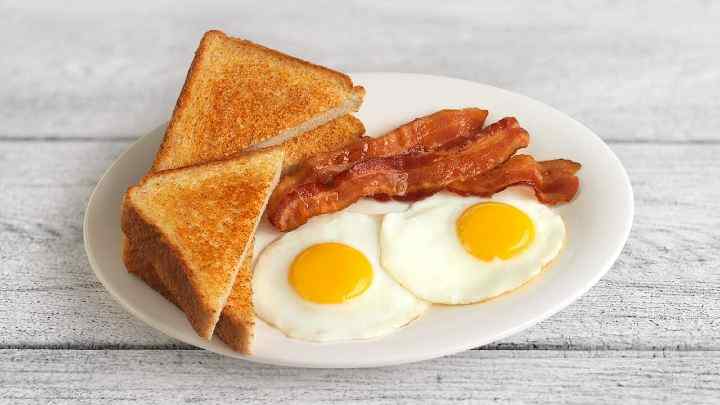 If you're looking for a new way to eat breakfast, then you should try this combination. Sourdough bread with bacon and eggs is delicious. It's also a filling breakfast that takes little effort to prepare.
I like to add some vegetables to this meal, such as peppers or onions, but you can leave them out if you prefer. You can also add cheese or jalapenos if you wish.
10. Hummus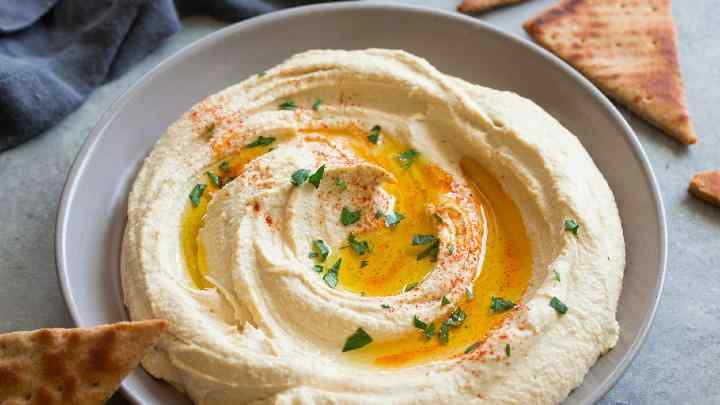 Hummus is a dip that consists of chickpeas, tahini, lemon juice, and garlic. It's one of the most popular dips in the world, and luckily for us, it tastes great with sourdough bread. You can use it as a spread or dip for sourdough bread.
SEE: Delicious Foods To Eat With Your Bruschetta
11. Gravy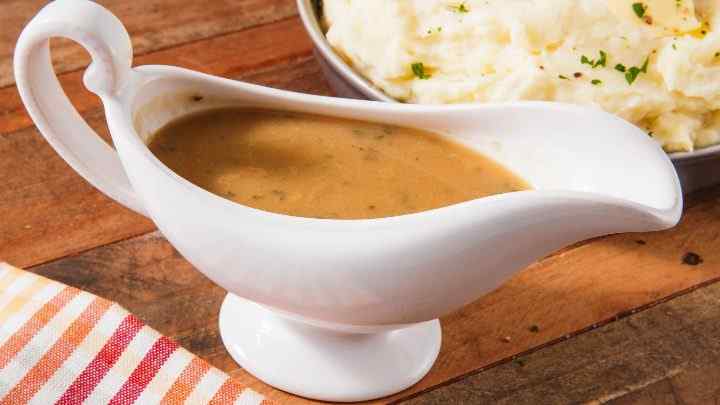 This is a classic combination that is hard to beat. The bread softens in the gravy and absorbs some of its flavors while lending its texture. When pairing sourdough bread with gravy, make sure the bread is still fresh and not dried out (the gravy will make it too soggy).
12. Tomato sauce
Tomato sauce goes well with almost anything, including sourdough bread. You can use either fresh tomatoes or canned ones, but I recommend using canned ones because they give more flavor and texture to your dish (and because it's easier).
13. Pesto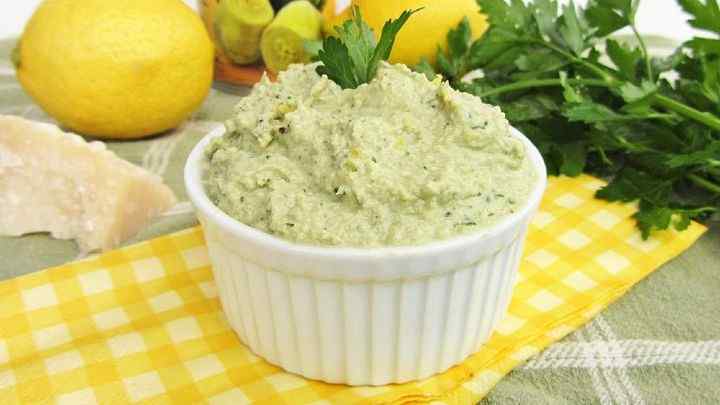 This bread is also delicious when you dip it in this Italian sauce.
Sourdough bread is a great addition to pesto. It adds a nice tang and crispness to the sauce that you just can't get over. If you're eating this on a busy day, keep things simple by using store-bought pesto instead of making it yourself.
SEE: Mouthwatering Foods To Eat With Focaccia
14. Tuna paste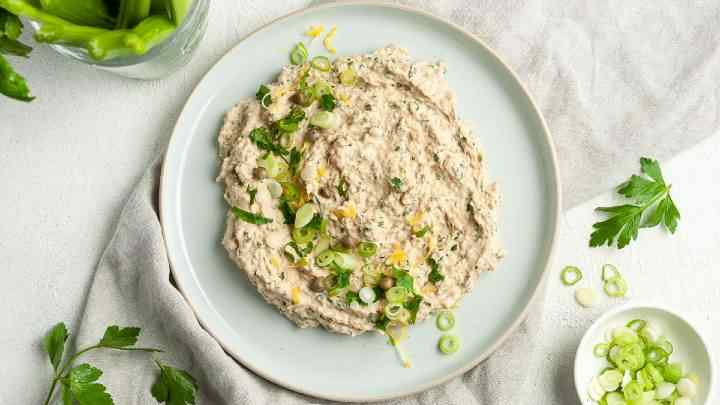 If you're looking for a delicious lunch option, then tuna paste with sourdough bread is what you need. Tuna paste has a sweet and salty taste that pairs very well with sourdough's tangy flavor. The result is a delicious lunch that is both nutritious and satisfying.
15. Greek yogurt
Sourdough bread with Greek yogurt is delicious. It's also a great way to use up leftover yogurt and make yourself a healthy breakfast.
You can make use of any kind of yogurt you have on hand, whether it's plain, vanilla, full-fat, reduced-fat, or fat-free. You can also add in some fresh fruit like strawberries, blueberries, or bananas if you'd like.
FAQs
Can you put sourdough in a toaster?
Yes, you can. If you want to add some flavor to your sourdough bread, consider putting it in a toaster. This will add a bit of richness as well as some saltiness that goes well with many dishes.
Is sourdough bread good for weight loss?
Yes, it is. Sourdough bread is packed with fiber, which helps reduce hunger cravings and keeps your body feeling full for a long period. It's also a good source of protein, which helps burn body fat by boosting metabolism.
Can you eat sourdough bread with yogurt?
Yes, you can. All you have to do is cut your sourdough bread into cubes and put them in a bowl. Add some yogurt and mix with a fork until the bread cubes are all coated in yogurt, and you have a nice puddle of bread and yogurt in your bowl.
Is sourdough bread healthier than white bread?
Yes, it is. Sourdough bread has more nutrients than white bread and contains no preservatives or chemical sweeteners. Opt for sourdough bread whenever possible.
Conclusion
Sourdough bread is a type of bread that's made of flour, water, wild yeast, and bacteria that has been left to ferment for some time. It's nutritious, easy to make, and tastes great.
You can eat this bread with many other foods, including honey, jam, avocado, and hummus. The options are endless, so be sure to get creative.
Thanks for reading.
Visit Cheffist for more articles on sourdough bread.