Do you have chili leftovers and don't know what to use them for? Not to worry. There are several recipes you can prepare using chili. You can easily pick up any recipe that suits your fancy from the list of 19 chili foods you'll find in this article. 
Keep reading to find some fantastic dishes that allow you to put your chili leftovers to good use.
SEE: Win Instant $25 or Grand Prize of $1500 Gift Card
What is Chili?
Chili is not a stranger in many kitchens. It is a spicy stew that adds a savory and tangy taste to food. It is made with a combination of peppers, beans, meat, tomatoes, and spices. The stew got its name from chili peppers because of its spicy taste. 
Several regions have their recipe for what ingredients go into the making of chili pepper. Chili can also be called chili con carne or chili with meat. It has been popular in America since the 18th century or before then as food for those who can't afford meat. 
SEE: Delicious Dishes You Can Make With Cornbread Leftovers
What Can You Do with Chili leftovers?
1. Chili Cheese Fries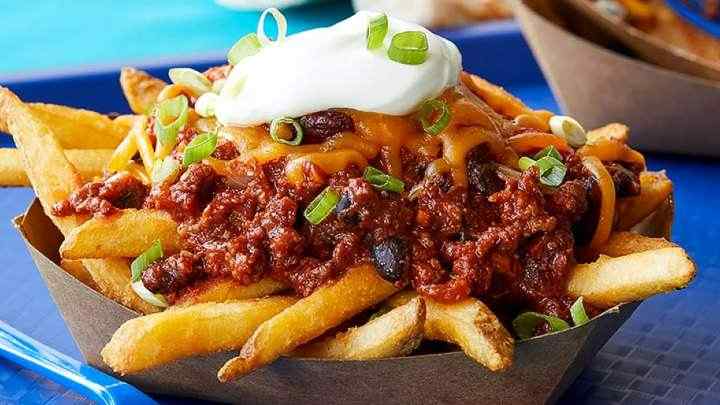 If you are lucky to have some fries in your refrigerator along with chili leftovers, you should try this. You can use up your leftover fries and chili to make this one snack. This dish is effortless and quick to make. Just pour the chili on the fries and add some cheese to upgrade the texture. 
Not only are chili cheese fries delicious, but they are also very crispy and juicy. This is one of the fastest snacks you can make with chili in just a couple of minutes. 
2. Chili Empanadas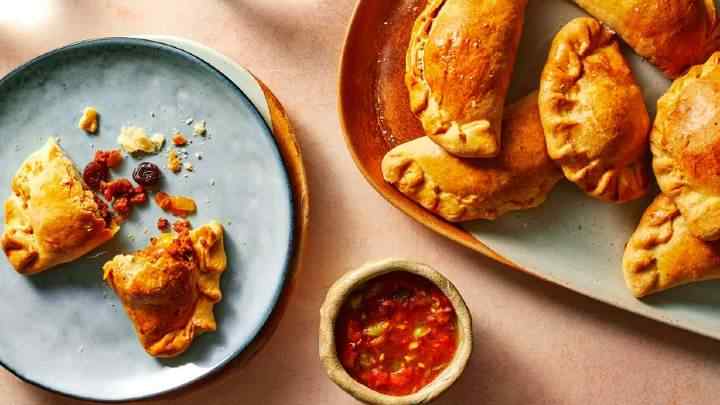 Here's another food you can come up with using chili leftovers. Chili empanadas are a fantastic savory, crispy and delightful snack you should totally try. You can serve it as an appetizer or snack. It is quite popular among Latinos because of its delicious taste and flavor profile.
3. Baked Chili Nachos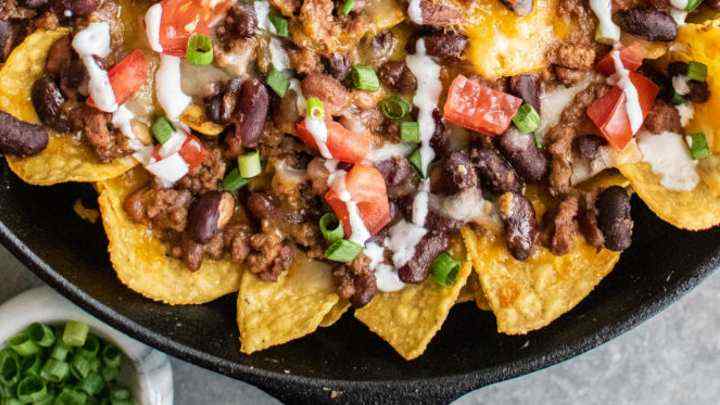 Nachos are crispy snacks that are quite popular in the Americas and globally. They are crispy snacks that are liked especially by Mexicans. You can bake some Nachos if you don't have some. You can enjoy the snack by adding chili to it. 
Add a sweet portion of chili paste to each bite of nachos and enjoy an overall taste of excellence. You can have these for dinner if you get too tired to cook. It doesn't take time at all. Just use your chili as a dip for your nachos. 
4. Chili Cheese Tater Tots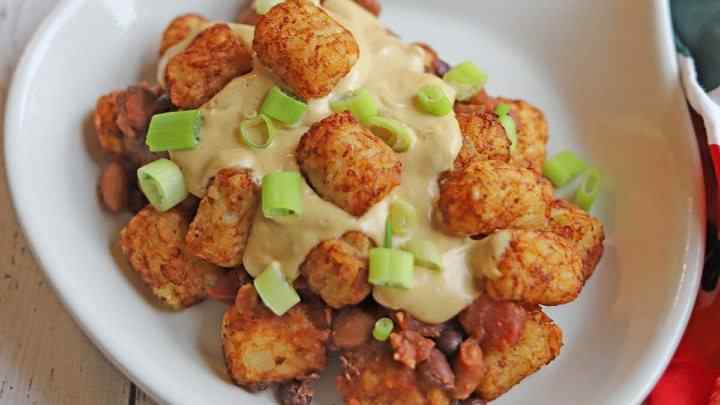 If you are a fan of tater tots, this one's for you. A combination of tater tots with chili sauce will upgrade the taste dramatically. Simply place a bowl of chili in a bowl and place some tater tots on it. You can add cheese to it for an upgrade to the texture. 
What you will get by doing this is a sweet, spicy, and crispy taste of tater fries with a mushy texture. 
5. Chili Cheese Dip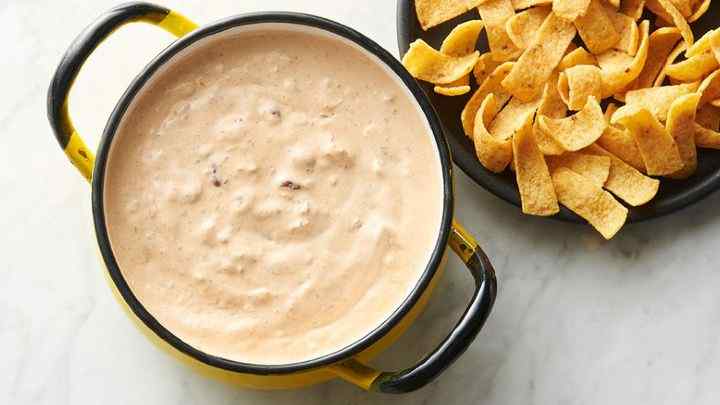 A tasty dish you can make from your leftover chili is chili cheese dip. All you need is a good amount of cheese. Mix the cheese with chili sauce and stir well. You can also add some greens into the mixture if you fancy it. This tasty, delightful snack is perfect for a game night. 
Another way to go about this is mixing shredded cheese and chili sauce with Greek yogurt. Bake the mixture till the chili bubbles and serve it as a dip. You can serve this with chips, crackers, veggies, or any dip-worthy snacks.
6. Chili Stuffed Peppers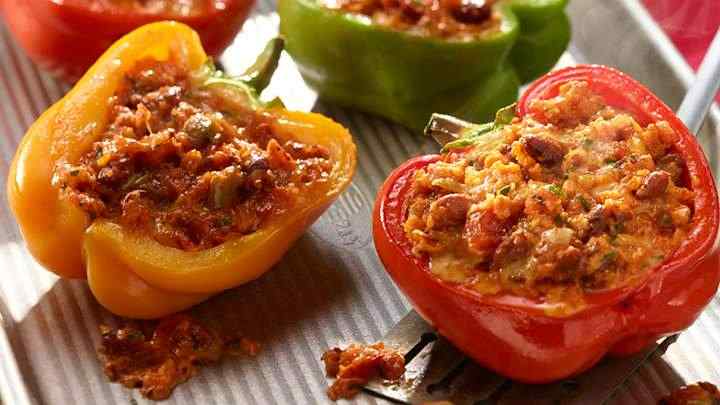 Here's another fantastic idea for your leftover chili sauce. You can create this tasty meal as the main dish by stuffing the chili sauce into bell peppers and adding any type of cheese you prefer to it. All this will take less than 10 minutes to come up with. 
This is a great gluten-free option for you if you have any form of gluten intolerance. This makes the dish a great addition to your healthy diet.
7. Chili Stuffed Spaghetti Squash
This is another people's favorite because of its delicious taste. Chili stuffed spaghetti squash is a delightful meal that's sweet, creamy, and has a thick consistency. The spaghetti squash is what gives this dish a unique and exciting look. 
All you need to do is stuff the spaghetti squash with chili sauce to create a delicious meal. You can make and serve this dish at any time you want as it is easy to make.
SEE: Delicious Dishes You Can Make With Rotisserie Chicken Leftovers
8. Chili Cheese Zucchini Boats
If you need a luscious appetizer for your party or event, this is a snack you can make with your chili sauce. Chili cheese zucchini boats are easy and quick to prepare. Yet, it is a healthy and delicious dish. 
Just a bite of these chili boats will make you want more and more of it. The delightful cheesy taste in combination with the amazing texture of zucchini and the juicy flavor of beef chili will amaze you. This classic dish is one you need to try with your chili sauce. 
9. Chili Potato Casserole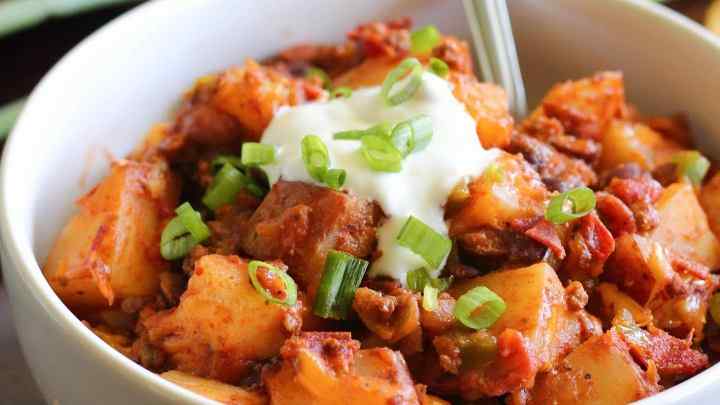 Here's another comforting, yet delicious meal you can make with chili sauce leftovers. Chili potato casserole is a delightful dish that's quick and easy to make. 
Simply pick up a casserole and place the chili sauce and chopped potatoes into it. Add some cheese and green vegetables to it to give it enhanced taste and texture. Bake the mixture and serve. This savory dish is one of the best chili leftover ideas you can try. 
10. Veggie Chili Tacos
If you ever get tired of meaty tacos, here's another tacos variation you can make with chili leftovers. You get to combine son veggie to your tacos recipe along with chili sauce. Vegetable chili tacos is a vegan meal you can serve with some sour cream or herbs to elevate the taste and flavor of the dish. 
11. Chili Dog Pizza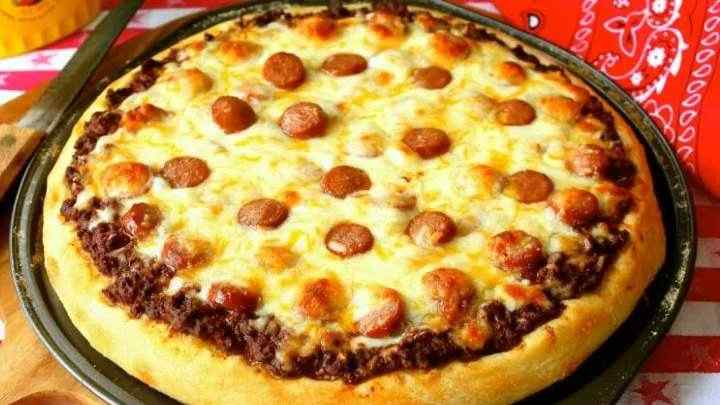 This is a great idea for your leftover chili sauce if you find yourself craving some pizza for dinner. This dog pizza with chili has a unique taste that will make you want more. The pizza is easy and quick to make. All you need is to heat your leftover chili and add it to your pizza. You can also add cheese to it for additional flavor. 
12. Chili Cheese Brown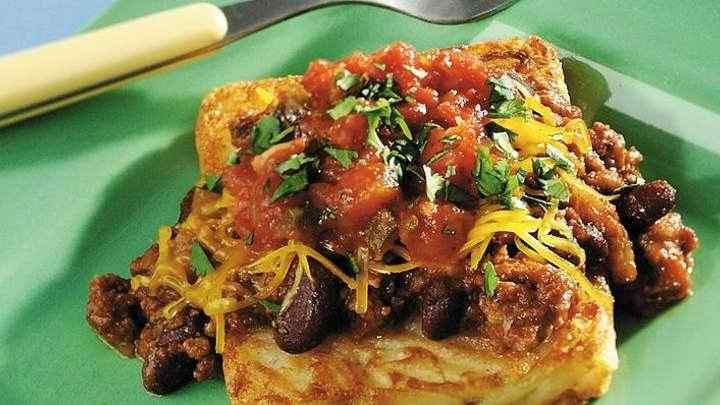 Chili cheese brown is popular in several signature cuisines in the US. It is a popular American breakfast that you can make with your chili pepper leftovers. This dish is an ideal family meal that is quick and easy to make. Simply add hash brown patty and vegetables to a pot. Once it is done cooking, add some chili sauce to it and serve. 
13. Hot Dog Chili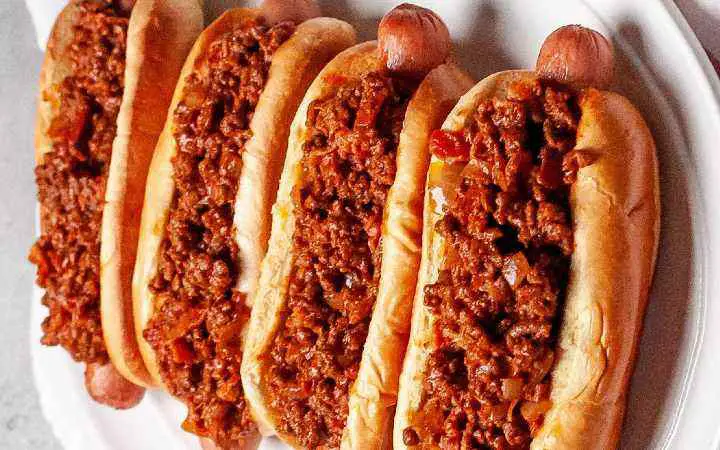 If you find yourself creating hot dogs for lunch, it's time to put your chili to good use. Hot dog chili is a popular dish in many cuisines as it's quite easy and quick to make. You can quickly wrap it for breakfast, lunch, or dinner as a main course or a quick snack. 
It has a savory taste, thanks to the chili sauce. The succulent sausage and buttery bun makes it a very comforting food to eat. 
14. Chili Frito Pie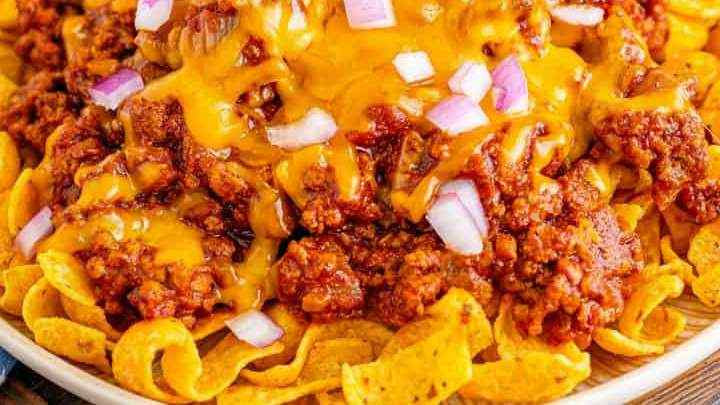 You can also use your leftover chili to prepare a delightful chili Frito pie. Chili Frito pie is easy to make as all you need is to line the ingredients in a casserole and bake for a few minutes. 
The dish has an aromatic and savory flavor that will make you crave more. Another good thing is that you can store leftover Frito pie in the fridge to preserve it and eat later.
15. Chili Cheese Burritos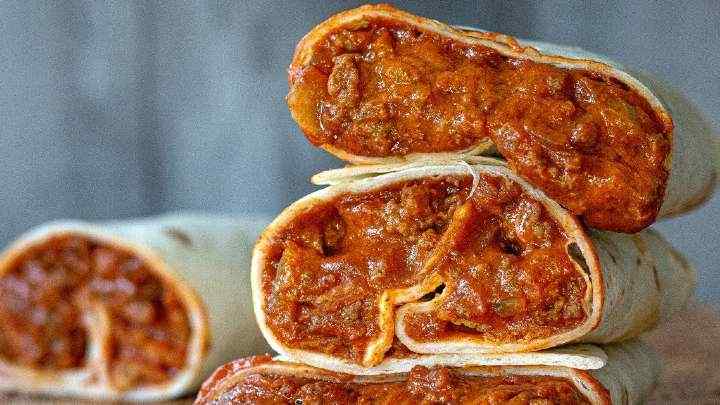 This variation of burritos is popular in Mexican cuisines. You can make chili cheese burrito with your chili leftovers. All you have to do is substitute the regular burrito fillings with beef chili sauce. This will give your dish a juicer and delightful taste. 
The moist texture you will get from the burritos will wow you and make you want more. The great thing about this variation of burritos is that you don't need many ingredients to create the dish.
16. Chili Lasagna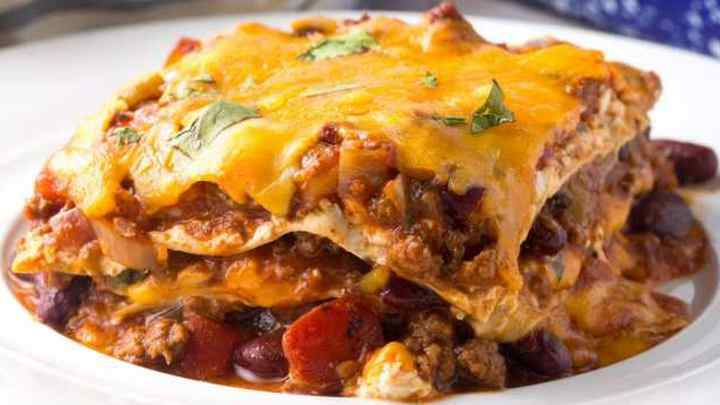 This dish is especially for you if you like Italian foods. All you need for this chili lasagna is the sweet taste of ground meat and cheese. These ingredients are essential to creating a satisfying texture. The cheese will enhance the taste and appearance of the lasagna. 
17. Chili Cornbread Casserole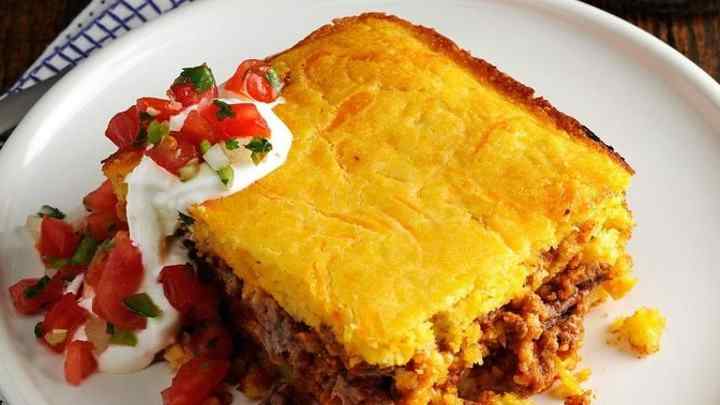 If you admire unique pungent food tastes, this is for you. Chili cornbread has a spicy taste and that makes it a perfect fit for you. It can serve as a quick lunch for you. All you need is to place all the ingredients into a container and stick with the recipe. This chili cornbread is a delicious meal you'll enjoy. 
18. Grilled Cheese Chili Sandwich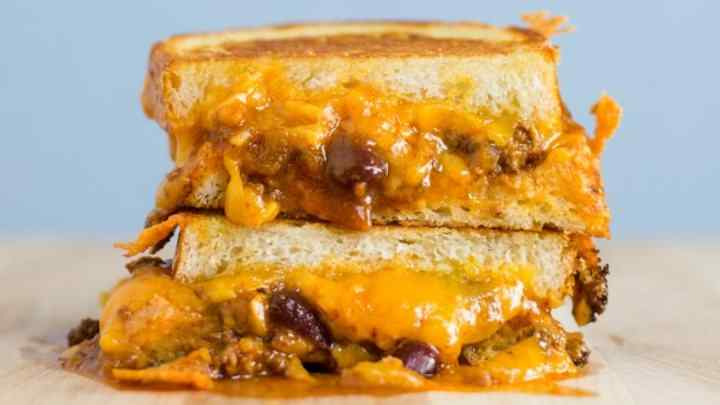 You can turn your leftover chili sauce into a blissful chili grilled cheese sandwich. This food is a combination of dishes, sandwiches, and chip paste. The grilled cheese gives this meal a fascinating look while the cheese and chili stuffing gives it an excellent savory and creamy taste.
19. Chili Macaroni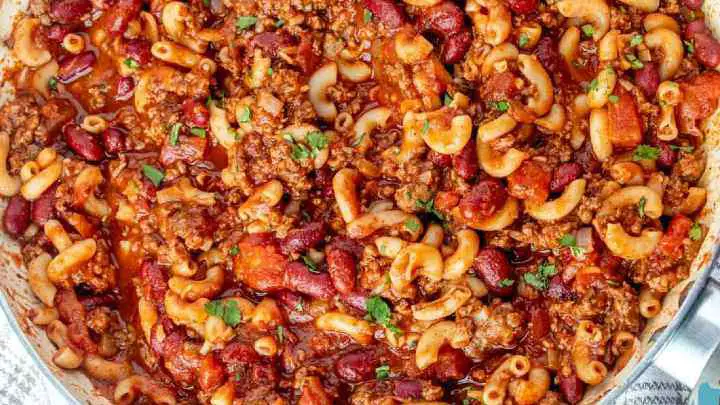 The combination of macaroni and chili sauce is one of the best ideas of what to do with chili leftovers. The mixture of macaroni and chili sauce will give you a creamy, buttery, sweet and spicy taste. The dish is easy and quick to make as it only takes about 15 minutes. 
Are Chili Leftovers Still Good?
Chili leftovers are still good for up to four days if you refrigerate them. Your chili sauce will most likely be bad after four days of being in the refrigerator. 
There are several ways to tell if chili leftovers are already bad. The most common sign is the funky smell that comes from spoiled food. If the texture of your chili sauce is slit, it's best to discard it.
FAQs
Is chili good the next day?
Yes, it is. Leaving your chili sauce in the refrigerator overnight will help it remain good while allowing the flavors to meld together. There's also a popular belief that recipes like soups and stews always taste better the next day.
Can you reheat chili in the microwave?
Yes, you can. You can reheat your chili sauce in a microwave by placing it in a microwave-safe dish. 
Simply add a tablespoon of stock water to it for extra moisture. Cover the chili with a damp paper towel and turn on the microwave. Heat it up for about 60 seconds on high power and stir before heating it up again till it's hot.
Conclusion
Choosing from the recommended foods is a great way to put your chili leftovers to good use. All of these foods are easy and quick to make and have great tastes. Get your cooking utensils and start creating delightful dishes with your chili sauce.
Before you begin to make any dish with chili leftovers, check if the sauce is still good. Chili will only remain good in the refrigerator for three to four days. If your chili sauce smells foul or has a slimy texture, it has gone bad. Ensure that you discard bad chili as it eating bad chili sauce is bad for your health. 
Thanks for reading.
Was this guide helpful? Visit Cheffist to read more enlightening guides on what to do with your food leftovers.