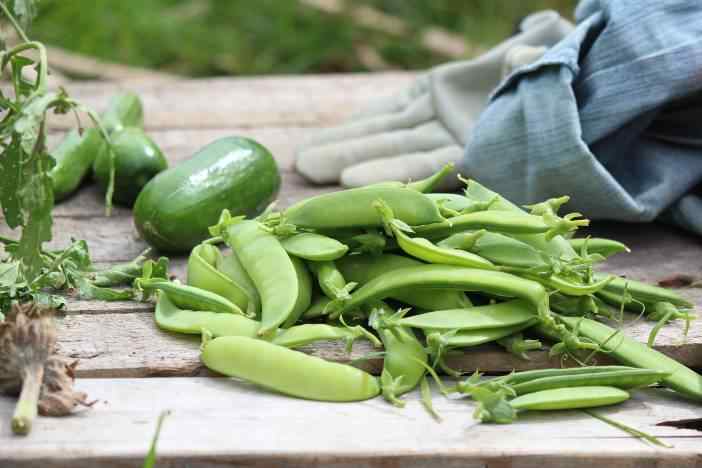 Shocking facts!- Lacking the tips and tricks for your grocery shopping is the most difficult task you will face in your cooking journey. Making a simple grocery list seems to be the hardest kitchen task but shopping for the items on the list is tougher.
If you are new to kitchen and cooking tasks, you should know that not all of the tips will be found in your cooking manual. Your manual is restricted to suggesting exact recipes for your desired meals and snacks.
You need to search further into places like here to know more about how you can ease yourself with some of these tasks. Grab your seat and phone properly so you can learn the basic tips and tricks of grocery shopping.
1. List Your Grocery Items
Living a healthy lifestyle will forever be a goal for everyone. Your grocery must include healthy items that will improve the conditions of your health. Don't just assume you will remember to buy a grocery item when you get to the store. It is advisable and important to jot things down so you won't forget. At no point has a person remembered all the grocery items he/she wants to buy? Except the person went with a list of all needed grocery items.
List of grocery items
Condiments: this consists of salt, pepper, herbs, honey sugar, and vinegar.
Meat and Fish: Tuna, Salmon, and Mackerel
Grains and Bread
Tinned and Dried produce: such as kidney beans, tomatoes, fruits, and nuts.
2. Perishable Foods
Your perishable goods should not stay too long in your kitchen unless you have a stable method to preserve them. In case you may not know, see how you can preserve perishable foods here.
The best suggestion to shop for your perishable grocery is to buy them in quantities you will need. Don't buy them in estimation because they could spoil before you know it. Some of the perishable fruits can stay just for some time.
Having your freezer as a backup plan to keep your perishable food could go wrong. It will make you extra confident to overstock your freezer. Whereas, overstocking can damage your freezer as it will reduce the freezing rate.
3. Be Informed
Getting to know the market situation is important as knowing what you should take for lunch. Trash the idea that only experts should know the situation of the economy.
You might not go further into details of the state of the economy like the recession or the inflation levels but you should bother yourself with information on the season of the plantains or the bad fish and chicken sold currently in some stores that must be avoided.
Keeping yourself informed as a shopper makes you plan properly and prepares a leaner budget for you. Information is also powerful when applying the tips and tricks of grocery shopping. Get informed by subscribing to newsletters, picking up flyers and cards. That coupon code you need might just be waiting for there.
4. Create a Pocket-Friendly Budget
The amount of money you hold is enough to let you know what you will include in your grocery budget. Having enough money makes shopping interesting as you will leave no item on the list unpurchased. When you do not have money, prepare your budget according to what you have left on you. Do not overestimate! To save more, do not shop for your grocery only when you are hungry.
There are ways you can get your all items on your grocery list even when you are low on money. Check them out here.
5. Leftovers Should Be Used Over
Trust you will have never thought of this. Your leftovers should never be put away. You will certainly have leftovers after arranging, sorting, and using the groceries you need. These leftovers can be turned into another dish if managed properly.
You will be amazed at what you will get after gathering all of your leftovers to turn them into new casseroles or bites as snacks. Instead of disposing of your leftovers, use your creativity and bring out the imagined meal.
6. Grab a Sizeable Cart
If you are shopping for your grocery online, you do not need to bother about picking up a sizeable cart. It is automatic as you click your wished grocery. Going into a physical store mandates this. You will need to pick up a sizeable cart for the list of items you are purchasing. No matter how small the list is, you will need to get a cart to put them in. Do not be so lazy to keep picking and hang them on your hands.
If your list is long, grab a rolling cart, and if your grocery list is short grab the handbasket. You can both the rolling cart and handbasket by the side of the store's door. When leaving, do not forget to drop your basket or cart by the conveyor after making payments for your goods.
 7. Use Customer Service
Your friend when making grocery purchases is the Customer Service agent online or the Help Desk agent in the store. They are there for you alone make use of them whenever you have queries or feel unsatisfied with any of your purchases. They are always ready to let you know that you will get a refund for any of your goods if expired or bad at the initial taste.
8. Profile Checking
All of your grocery products should be crossed checked properly before pick up. When shopping online, you can check the profiles of your grocery products just below the page of the good before you payout.
One major thing you must look out for is the expiry date of the goods. An expired product is harmful to your health. Stores also do not include expired goods on their stalls but there are times when mistakes happen.
In that sense, check and check again when at the stall for the expiry date of any of the grocery products you are buying. If you are on diet and following your medical guide, you can check the profiles to their nutritional facts and allergies too.
Conclusion
If you want to climb up the ladder in sharpening your cooking skills, you must put into practice the tricks and tips of shopping for your grocery shared above.
The number of people present at the grocery stores can scare one out especially if you are new at going shopping. Knowing these tips is a basic cheat to help you conquer this fear. The shopping process goes in a simple hack; you know what you want, you get want you want, you leave after getting them. Be prepared so you can go shopping like an expert. Bon Appetite mi amigos!